Sugar n Cream cotton
Can I just say how much I dread knitting with sugar n cream cotton? It makes me want to break my arms off and grow new ones to just even think about it. Yet I have promised both my kids tanks in what they want and they both chose this type of yarn. I figure I can sacrifice just this once for them.... :)
Finally found the digital camera. Here are some pictures....
This is my progress on tank number one.... still a long hand-aching ways to go :)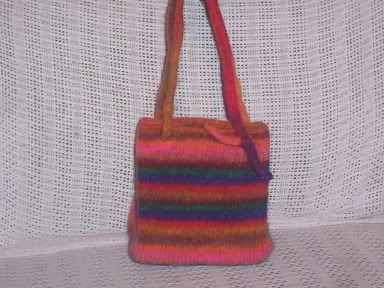 Booga bag posing by herself. Yeah, this ones a girl :)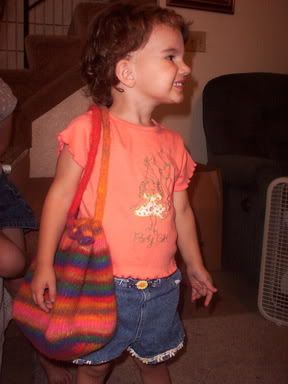 Niff posing with Booga.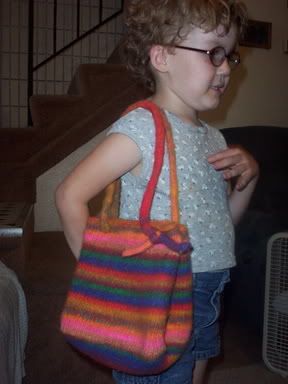 Jessie posing with Booga.
I did not pose with Booga. But I did pose with my posers...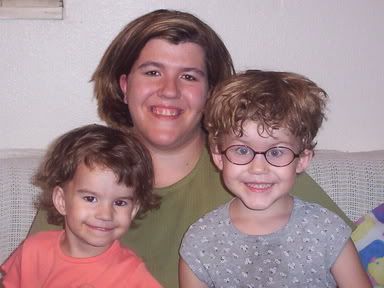 That's it for now. :)